Enjoy better golf with our professional golf coaching
---
Golf coaching is all about you and what you want to get out of your game. We pride ourselves on being good listeners and aim to provide the best possible professional advice, whilst ensuring each lesson is tailored and enjoyable for the golfer.
Why Coaching?
Our Advanced PGA professional Pat Smith has made some short videos to help you keep your game sharp during your time off the course - see below for details:
Our professional Pat Smith has been at the centre of junior golf development in the area for some years, and from 2016 he will be sharing his expertise with six local junior and high schools, teaching youngsters from as young as seven.
We run Saturday morning classes for all children.
10am until 11am (ages 5-7) £5 with Patrick Smith
10am until 11am (ages 8-12) £5 with Noel Woodman
11.30am until 12.30pm (ages 13-16) £5 with Noel Woodman
Additionally the very successful Pat Smith Golf Academy will be welcoming a new age group from this year, focusing on 13-15 year-olds, while the Tri-Golf festival returns to the main practice ground in the summer.
Proactively helping to develop the game and get youngsters started is one of the key roles of a modern golf club – very well done indeed to Pat Smith for playing a key role in this very important initiative.
If you would like your child to come to one of our classes then please call us on 01562 740090.
Lessons will cover:
Golf Fundamentals
Swing Basics
Short Game
Long Game
Course Management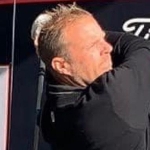 Patrick Smith - Head PGA Professional
I've been the Advanced PGA Club Professional since September 2004. In 2018 I became foremost professional of the year. Before being the Professional I worked under Nick Underwood who was the Professional for over 32 years. I have always prided myself on my shop, my teaching and my playing. I teach all aspects of the game to all abilities using the latest in technology. I'm available for lessons Tuesdays to Saturdays from 8am till 7pm. My shop is always stocked with the latest equipment along with a state of the art indoor swing studio In 2019 I won Foremost Professional of the Year.
---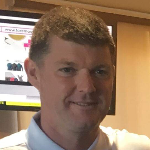 Noel Woodman - Assistant PGA Professional
Noel started working for me in April 2012. He has many years experience in the golf trade which is a great advantage to the Pro Shop and the golf club. Noel started his golf as a junior at Little Lakes Golf Club training under Mark Laing. He turned professional in 1996. To gain valuable experience in the golf industry Noel has held postitions at proprietary, pay and play and private members golf clubs. He is a well respected coach and enjoys playing competitively throughout the year.
---